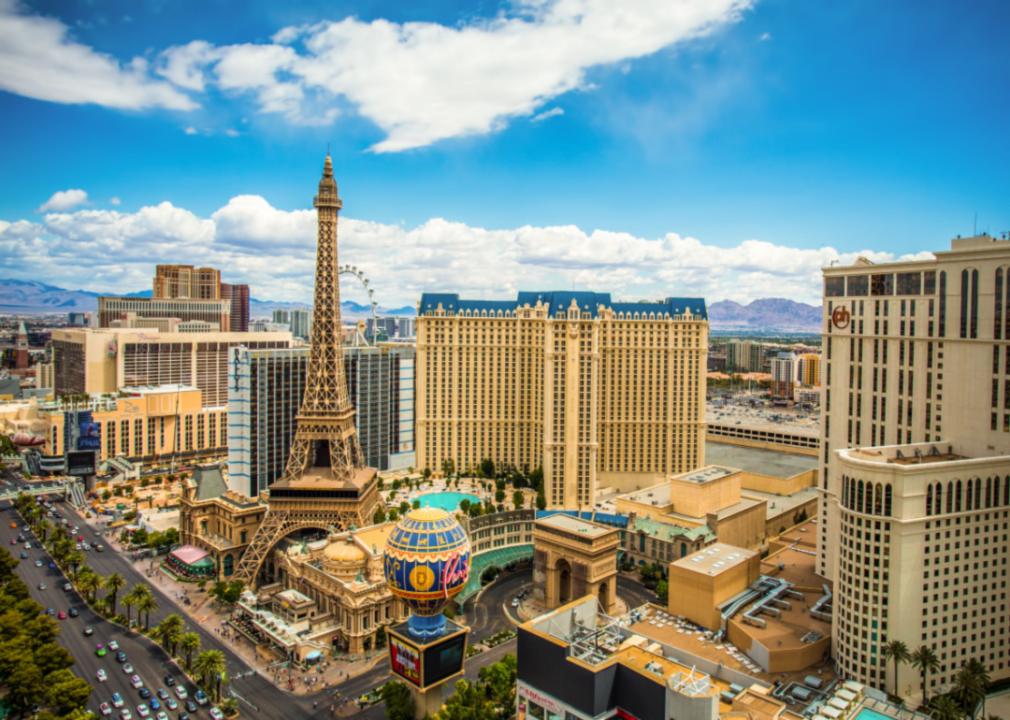 littlenySTOCK // Shutterstock
Four decades ago, commercial casinos didn't even exist in the United States outside of Nevada and New Jersey. But that began to change in the 1980s and '90s, when nine additional states—including Michigan, Mississippi, Illinois, and Indiana—legalized commercial casinos. Not only has the casino gaming industry allowed U.S. state and local governments to drive profits since its commercialization by Nevada lawmakers in 1931, but it's also created millions of employment opportunities.
Even as casino gaming has changed over the years, thanks to the implementation of new technology, the industry has maintained its standing as an economic boon behind a robust job market. Today, casino gaming—including sports betting and iGaming—is a $261 billion industry that supports 1.8 million jobs across the U.S., according to the American Gaming Association. The employment opportunities created by casino gaming continue to be dynamic, from jobs at riverboat casinos that began with the onset of commercialized gambling to today's oddsmakers at online casinos.
To see where the industry is the biggest force in the job market, ATS.io compiled a ranking of the five states where casino gaming supports the most jobs, using 2022 data from the American Gaming Association. Economic impact tallies revenue, jobs, taxes, and ancillary spending by casino patrons. State population from the Census Bureau's American Community Survey was used to normalize jobs data. Data is as of Dec. 31, 2022.
#5. New Mexico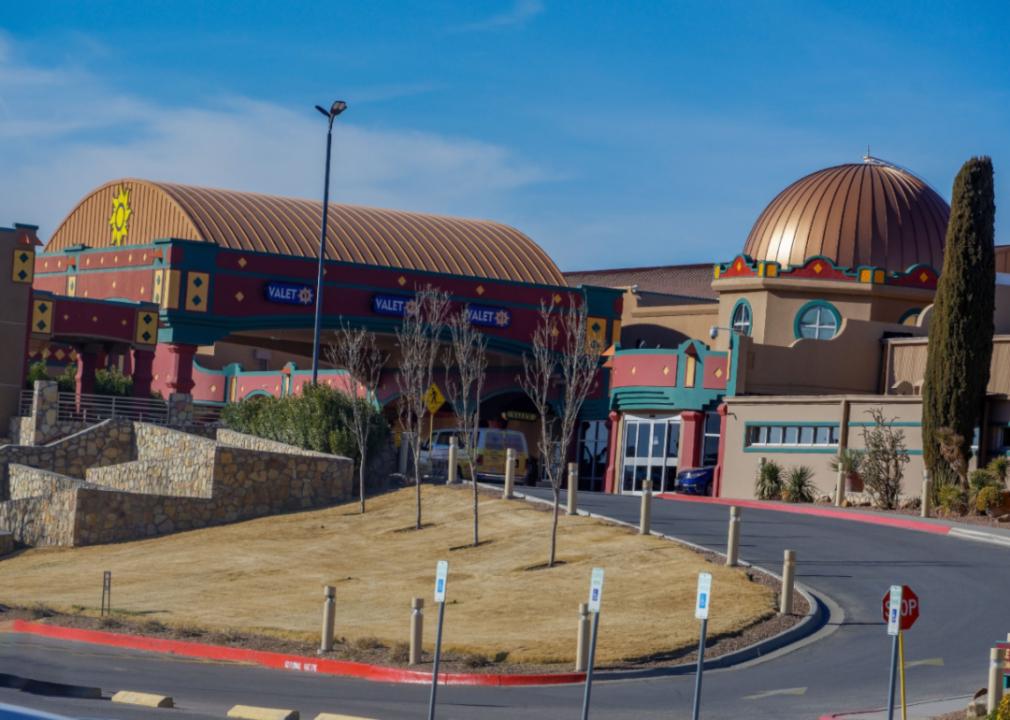 Grossinger // Shutterstock
- Jobs per 100k residents: 823 jobs
- Gross gaming revenue: $1.1 billion
- Economic impact: $2.2 billion
The Land of Enchantment has bolstered its economy with casino gaming since 1997, when lawmakers authorized tribes to own and operate casinos. Those tribal casinos, along with five commercial casinos, supported nearly 17,400 jobs in New Mexico in 2022. Casinos in New Mexico are poised to maintain their viability as a job option as the state has yet to authorize sports betting in any capacity.
#4. Louisiana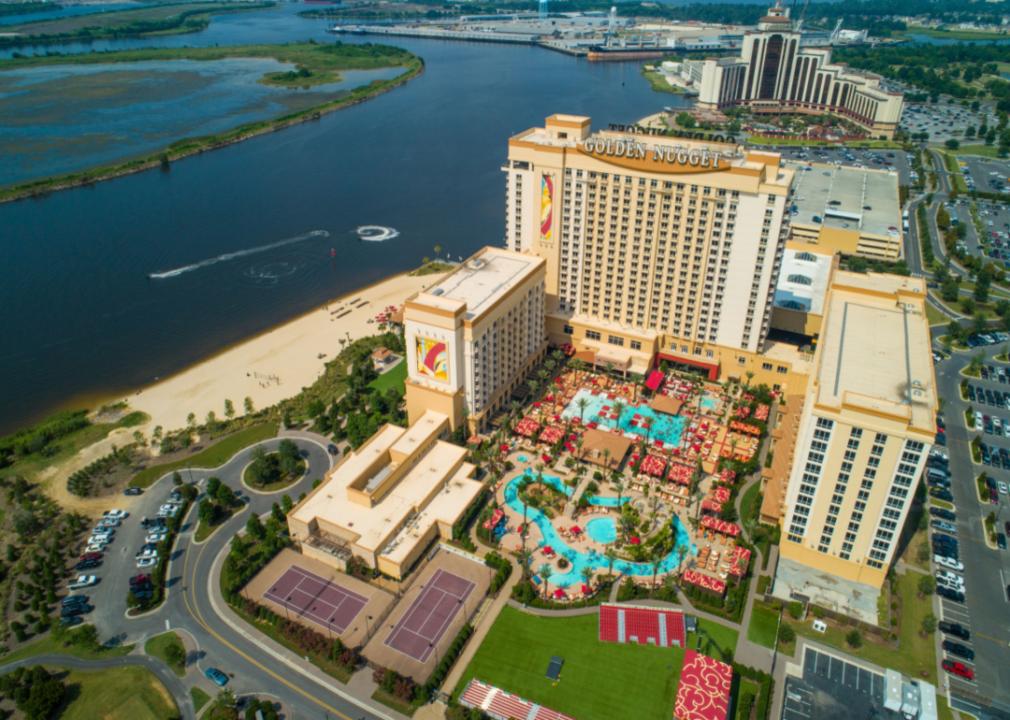 Felix Mizioznikov // Shutterstock
- Jobs per 100k residents: 891 jobs
- Gross gaming revenue: $3.2 billion
- Economic impact: $6.1 billion
Louisiana, which legalized riverboat and land-based casinos in the 1990s, has 24 facilities across the state. Those casinos, which include commercial and tribal locations, have contributed to Louisiana's economy, supporting nearly 41,000 jobs in 2022. That number may continue to climb in 2023, considering the state's first land-based casino, the Queen Baton Rouge, opened in August.
#3. Mississippi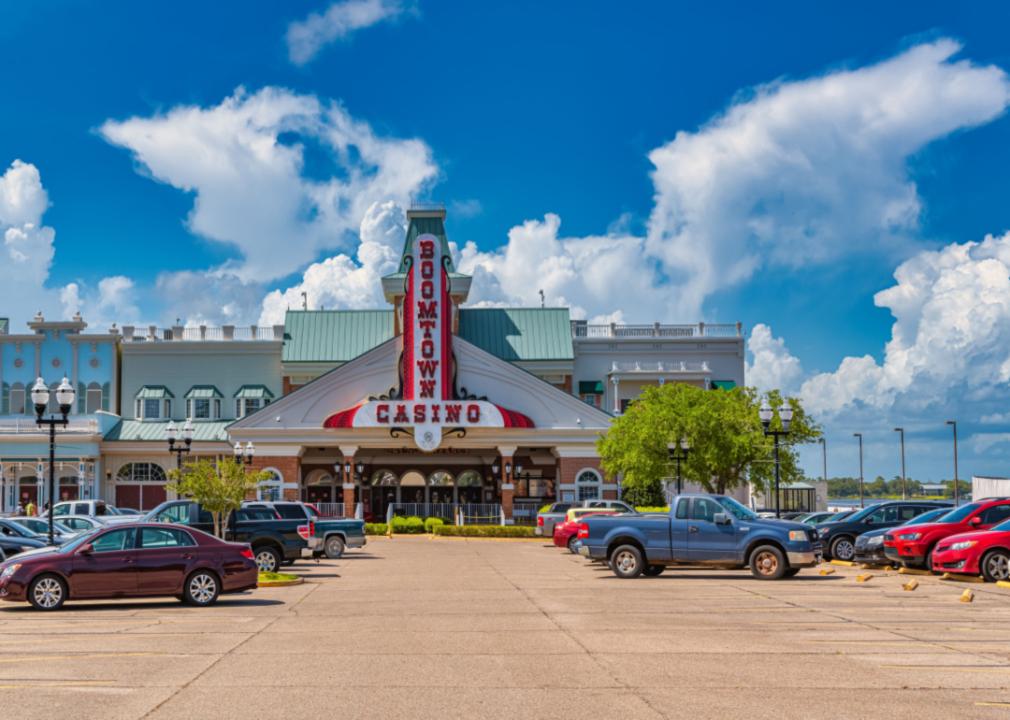 Terry Kelly // Shutterstock
- Jobs per 100k residents: 1,268 jobs
- Gross gaming revenue: $2.6 billion
- Economic impact: $4.4 billion
The Magnolia State legalized casino gaming in 1990 by adopting the Mississippi Gaming Control Act. Since then, Mississippi has emerged as a promising job market in gaming, with 29 casinos across the state. Because its neighbor Tennessee has yet to authorize retail and online casino gaming, Volunteer State residents have flocked to Mississippi to place their bets. The state supported more than 37,000 casino gaming jobs in 2022.
#2. Oklahoma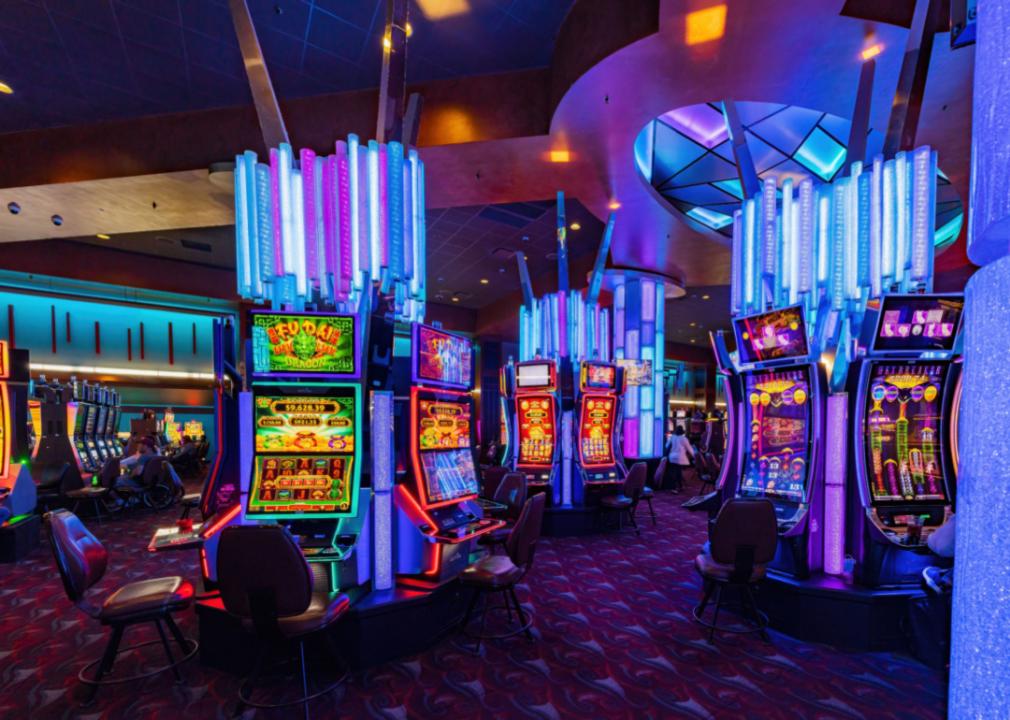 Kit Leong // Shutterstock
- Jobs per 100k residents: 1,888 jobs
- Gross gaming revenue: $4.5 billion
- Economic impact: $9.8 billion
Oklahoma is one of America's largest markets for brick-and-mortar casinos, with 142 facilities. The state has been led by tribal casinos following the adoption of Senate Bill 1252, which permitted retail casino gaming in Oklahoma in 2022. Despite not permitting any sports betting, Oklahoma has been able to maintain jobs throughout the gaming industry. The Sooner State now supports nearly 76,000 jobs annually at 140 tribal and two commercial casinos.
#1. Nevada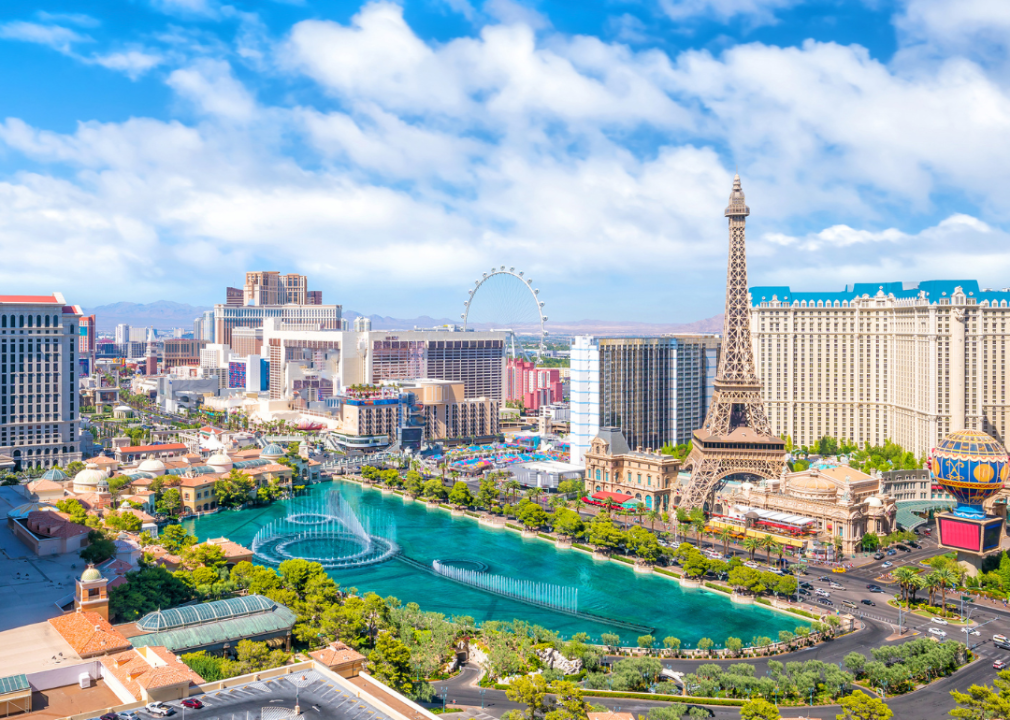 Canva
- Jobs per 100k residents: 12,916 jobs
- Gross gaming revenue: $14.8 billion
- Economic impact: $56 billion
It's no surprise that the home of Las Vegas and Reno is at the forefront of America's casino gaming industry. Nevada, the state that sparked the commercialization of casinos across the U.S. nearly a century ago, continues to grow, with 220 casinos. As a result, the state has relied heavily on the revenue and jobs its casinos create. Nevada has been able to reap the benefits of tourism and varying tax rates on gross gaming revenue with only four tribal casinos. However, credit rating agency Fitch Ratings projected the state to have a drop in revenue for 2023.
The Northeast lags behind in casino gaming employment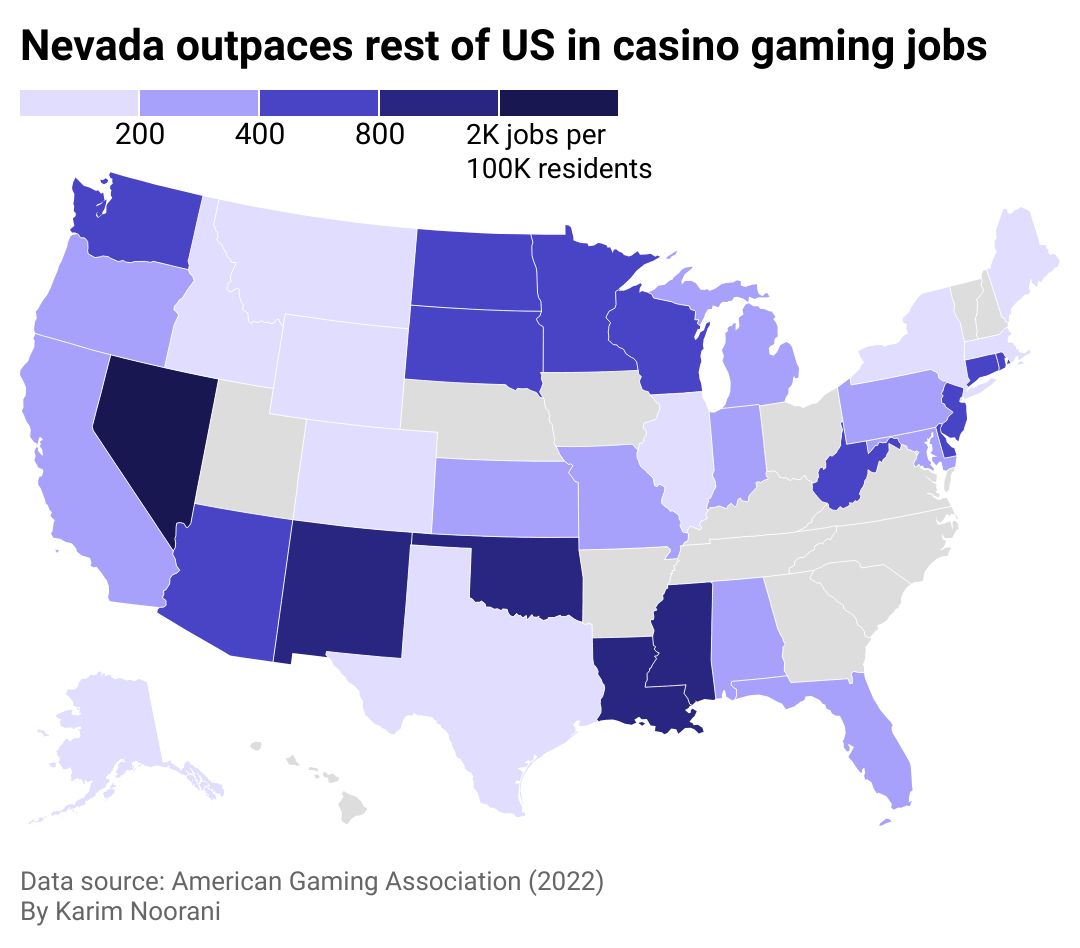 ATS.io
Casino gaming has steadily become a fixture of America's economy as more states have embraced the industry—as of September 2023, some form of gambling is legal in all but two U.S. states: Hawaii and Utah.
The influx of casinos has created ample employment opportunities. Still, several states—particularly in the eastern parts of the U.S.—have failed to embrace the industry, hindering the ability to generate revenue and create jobs. The Northeast, in particular, has not garnered the same support for casino gaming as jurisdictions in the South, West, and Upper Midwest. That could be changing soon, though: Maine and Massachusetts have both recently legalized sports betting, but it wasn't active in those New England states in 2022.
Story editing by Jaimie Etkin. Copy editing by Paris Close. Photo selection by Lacy Kerrick.
This story originally appeared on ATS.io and was produced and distributed in partnership with Stacker Studio.